Tokenization.. or how to disrupt the financial industry 101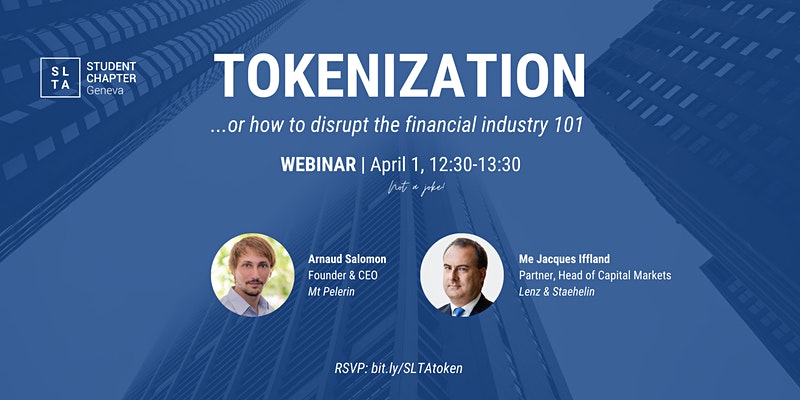 Legal and practical underpinnings of the highly disruptive process of tokenization in the financial industry.
The tokenization of assets refers to the process of issuing a blockchain token that digitally represents a real tradable asset. A process further enabled in the Swiss regulatory environment with the recent entry into force of part of the DLT Bill on 1 February 2021.
Together, we discussed the legal and practical underpinnings of this highly disruptive process, set to radically impact the way companies can raise capital and the way assets are traded.
Our distinguished panellists are:
Me Jacques Iffland | Partner & Head of the Capital Markets at Lenz & Staehelin, Chairman of the Captial Markets and Technology Association (CMTA).
Arnaud Salomon | CEO of Mt Pelerin, a Swiss fintech specialist in asset tokenization and digital compliance building the infrastructure for tomorrow's finance.